Worship Every

Sunday

–

10:30am
All Are Welcome!
Sunday, March 7, 2016
Rev. Lauren Cannon, preaching
Rev. Rich Gamble, offFourth

Sunday

of LentScripture:

Luke 15:1-3, 11b-32

"Grace Upon Grace"

Greeter: OPEN
Reader: Grant
Usher: Amber
Communion minister: Barbara
Coffee Hour Host: Jim


Sunday

School: Anita

---
THIS SUNDAY

: Join Amber and company for the last "Just Mercy" Book Discussion

this Sunday

. Contact Amber at

ambersd@spu.edu

if you have any questions

• "The Last Week" Discussion Book Lenten study with Pastor Lauren, continues this coming

Wednesday, March 9

,

7-8:30pm

in Battson Hall (for through Chapter 6 "Friday"). Book study continues

Wednesday

evenings through

March 16

. All welcome!



NEXT SUNDAY

: Last Sunday (Feb 28) we had a congregational conversation and voted to begin talks with another congregation about the possibility of merging (see Pastor Rich's letter below). In preparation for those talks with the other church, we have a lot of talking to do with each other first! Join us next

Sunday, March 14

, after Service, as we be these Keystone talks.

---
Families:

Sunday

Worship:
Pick up Children's Activity pages & crayons on the welcome table every week as you come in to worship (based on the scripture of the day.) There are two types: younger children & older children. Children of any age are always part of worship & welcome!
•
Childcare
with Anita, open every
Sunday
10:00am- 12pm
•
Sunday

School (multi-age)
downstairs, during sermon & prayers time: approximately
10:45-11:15am
. (Help younger children to class after the scripture is read; and then pick them up to return for start of communion
)

NOTE: Children with parent/caregiver are always welcome to move between the Sanctuary & Narthex (welcome area) during any part of worship, or to rove to classrooms downstairs/upstairs, or enjoy the playground out back!
Upcoming Keystone Events :
Sunday, March 6 – "Just Mercy" Book Study
4th of 4 sessions)
after Service
@ Keystone UCC
Sunday, March 6 – Liberation UCC 9th Church Anniversary
@ Liberation UCC, 832 32nd Ave, Seattle
1:30pm
Sunday, March 6 – One-Day Encampment at New Youth Jail Site
@ 12th and Alder –
In front of the current King County
Juvenile Detention center, the site of the proposed new
youth jail and courts.
Noon-5:30pm
Wednesday, March 9

– Lenten Book Study: "The Last Week"
(5th of 6 sessions, all on Wednesdays)
@ Keystone UCC; Battson Hall
7:00-8:30pm
Friday, March 11

– Keystone Green Team Meeting
@ Jim Little's Home, in Wallingford
Contact Jim to RSVP, at
littlejamesw@mac.com
6:30-9:00pm
Sunday, April 17

– Installation of Rev. John Dorhauer
as UCC President & General Minister
(Rev. Rich Gamble preaching)
@ Plymouth UCC, 1217 Sixth Ave., Seattle
3:00pm
~ LENT SEASON ~

Feb. 10, Ash
Wednesday
– Lent season began
March 24
, Maundy
Thursday
evening Supper @ Keystone
March 25
, Good Friday evening worship @ Keystone
March 25
, – Evening Worship @ Liberation UCC - "7 Last Words"
March 27
, – Easter
Sunday
!
** See below for details on these, and other events related to life in our community **

To the people of Keystone United Church of Christ
~ a letter from Pastor Rich Gamble
Greetings:

Last Sunday (February 28, 2016) we had a conversation and voted to talk to another (then unnamed) congregation about the possibility of merging. It felt odd to talk about the possibility of merging with another congregation. The possibility came to us out of the blue. There are some concerns, mostly around the question of how Keystone would change if a merger actually happened. Why change if we are happy with the way things are? Yet though most of us may be content with Keystone as it is, we voted to talk about merging because we are willing to explore the possibility that through a merger we can do more good work in the world. I am moved by the courage of such a vote.

At this point none of us know what a merger would look like (Off the top of my head, I can think of three very different possible forms a merger could take). All we did

on Sunday

is vote to talk with this other congregation. We are clear that we have made no commitment whatsoever to merge.

I believe that the act of considering a merger will be healthy for us. It gives us an opportunity to think about and talk about what at Keystone is precious to us and what is essential in carrying out our calling to embody the love of God in a hurting world.

We voted to talk about the possibilities, and because we chose to commit ourselves to the conversation, the other congregation has given us permission to share their identity. We will be holding this conversation with University Baptist Church (UBC). UBC is a member of the American Baptist denomination, one of the more moderate Baptist denominations in the United States; and UBC is one of the most liberal congregations in that denomination. They have a history of taking bold stands for justice. In the past, they stood against the federal government to provide sanctuary to refugees from Central America and they stood against many in their own denomination when they called an openly homosexual pastor.

I truly have no idea where these talks will lead us but I trust the Spirit of God, my fellow pastor, and the people of Keystone to guide us to the most faithful path.

With Gratitude,
Rich Gamble
Pastor Rich can be reached at the church office by calling (206) 632-6021, or by email at rich.gamble@keystoneseattle.org
Keystone Citizen Activist Advisory
** CONTACT YOUR STATE SENATOR **
State House bill HB1390
would implement Legal Financial Obligation reform. Download more information
HERE
. Please contact your state senator and ask them to
PASS HB1390 out of the Senate
.
TIME IS CRUCIAL - the time cut off is TODAY - Friday, March 4 at 5 PM.
To contact your Senators now, call 1-800-562-6000. Tell the operator your address and then tell them to ask your state senator to pass HB1390 our of the Seante
One-Day Encampment Outside the Proposed New Youth Jail

Remind the County and The City: There will be NO NEW YOUTH JAIL
Date:

Sunday, March 6

Time:

Noon - 5:30pm

Location:

12th and Alder

(In front of the current King County Juvenile Detention center,

site of the proposed new youth jail and courts)


What's the update with the Youth Jail and Court building project?
King County cannot begin construction until the City of Seattle grants them a land use permit. The City has not yet approved the permit – they heard from many community members about why they should turn the permit down, and are still deliberating.

Until the permit is granted, the County's contractors can take all the measurements they want (they've been spotted at the youth jail site already, and took down the art work "Spirit of Youth"), but they can't start demolition of the current buildings or construction of the new buildings.

There is a growing consensus that the County's plan to spend $210 million dollars on a new youth jail and courts targets youth of color, destroys lives, and would not make us safer. We need to keep the pressure on both the city and the county to stop this project in its tracks.

What and When is the Encampment?
Join a one-day encampment on Sunday, March 6 (to commemorate International Women's Day) from

noon to 5:30 pm

.

Where?
12th and Alder – In front of the current King County Juvenile Detention center, the site of the proposed new youth jail and courts.

Why?
To bring together all the groups who have been fighting this racist, shortsighted project for nearly four years and showcase the on-going, broad-based opposition to the new youth jail and courts

To commemorate International Women's Day and bring attention to the violations of reproductive justice principles that the caging of youth and the foster care system (both housed at the current AND proposed facilities) represent

To brainstorm, to make art, to write letters to youth currently detained, to connect with each other, to connect our struggles, to share food

To remind the county and the city that we will not allow this project to move forward

Want to make this happen?
If you are part of a group, get your group on board, and plan to bring a canopy tent (or any other kind of shelter) and a banner with your group's name in big bold letters. Recruit four other people to spend the afternoon with you at the encampment.

If you don't identify with any particular group, plan to show up – there will be room for everyone! Or think about organizing your friends and co-workers and bringing a canopy (examples: Beacon Hill Neighbors against the Youth Jail! Educators against the Youth Jail! Baristas Against the Youth Jail! Health Care Workers Against the Youth Jail!)

Are you in?
If you're organizing a group, please rsvp to

j

uviencampment@gmail.com

,

and you'll received updates as the day approaches. If you're coming as an individual, just show up!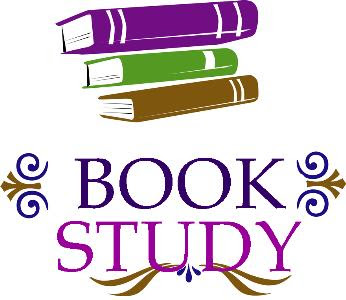 Don't miss these ongoing Book Study opportunities, and come deepen your reflective weeks leading to Holy Week. All are welcome!
Lenten Season Book Study
Wednesdays @
7-8:30pm
with Pastor Lauren
at Keystone UCC
Downstairs in Battson Hall; accessible by ramp.
Come for conversation over hot tea, as we spend six weeks during the season of Lent. We will deepen our connections toward Holy Week. Come together with others from Keystone as we wrestle with this informative book. All welcome- feel free to merge in
next Wednesday
and catch up.
"The Last Week: What the Gospels Really Teach Us About Jesus's Final Days in Jerusalem,"
by Marcus Borg & John Crossan
Buy a copy
HERE
, or visit The Episcopal Bookstore near Keystone UCC (3837 Stone Way N), open
9:30am- 5:30pm
(all church copies have been checked out, sorry)
Chapter Schedule:
Feb. 10-- Preface and Ch. 1 "Palm Sunday"
Feb. 17 – Chapters 2 & 3 - "

Monday

" & "

Tuesday

"
Feb. 24 – Chapter 4 - "

Wednesday

"
March 2 – Chapte 5 - "

Thursday

"
March 9
– Chapte 6 - "Friday"
March 16
– Chapter 7 & 8 - "Saturday" & "Easter
Sunday
"
For more information, contact Assoc. Pastor Lauren Cannon at
lauren.cannon@keystoneseattle.org
"Just Mercy" Book Study
Sundays, after Worship

(

Noon

)
with Amber Dickson
Join Justice Leadership Program intern Amber Dickson to engage book study of Bryan Stevenson's "Just Mercy." Get your copy
HERE
.
Chapter Schedule:
Sunday, Feb. 7 – read Intro + Ch.'s 1-4, as you can
Sunday, Feb. 14 – Chapters 5-9
Sunday
, Feb. 21

Sunday, March 6 after service
I'm really excited about this book study and diving into dialogue around prison reform, how this impacts us as people of faith, and second chances. I hope you'll join me over the next few Sundays to go through this amazing book and hopefully be able to hear Bryan Stevenson on Feb. 24 (Overflow tickets are sold out). If you have any questions let me know. Be invited to read whatever you can.
- Amber


ambersd@spu.edu
To join us for this follow-up Green Team Brainstorming / Planning meeting, please email Jim Little to RSVP at

littlejamesw@mac.com



The Keystone Green Team will have a planning meeting on

Friday, March 11

, from

6:30 to 9pm

at the home of Jim and Ruth Little.

Below is the agenda Items from our prior meeting. Please send Jim other items and he will update and re-send an updated list several days before the meeting.

1. Host RainWise Workshop Feb 23 (DONE!)

2. Consider another Green Team table at FOH next year. Post-card advocacy was successful. A self-service table attracted less interest.

3. Educate regarding the inter-relatedness of environmental and other social justice (poverty, homelessness, food insecurity, immigration ...).

4. Provide feedback to Jim to further enhance Green Team resources on the internet. Dan will explore a more prominent link from the KeystoneSeattle.org home page.

5. Consider a repeat energy audit for Keystone.

6. Convene more sessions during coffee hour to share experiences of talking about climate change.

7. Develop a story on ReadFold.com about Talking Climate Change. Jim will circulate an initial version. Consider developing other stories about climate change.

8. Establish a network for writing letters to the editor (LTE). Connie will circulate an example of a recent LTE.

9. Distribute a software application for educating oneself about global warming and keeping up with the latest news. Jim hopes to have this available to download in the next month.

Hope to see you there!
You're Invited ...

Please join our invitation to celebrate with our friends at Liberation UCC, sustaining prayer supporters of our Justice Leadership Program and interns, as Keystone folk also have another chance to worship with Rev Waltrina Middleton, our friend who preached at Lauren's ordination.

Liberation United Church of Christ 9th Church Anniversary


Sunday, March 6, 2016

@

1:30pm


832 32nd Ave
Seattle, WA 98122

Guest Speaker: Rev. Waltrina Middleton, National Minister for Youth Advocacy and Leadership Formation in the UCC

Pastor and Founder: Rev. Darrell Goodwin-Moultry
Keystone UCC helping to install our new national UCC President and General Minister, the Rev. John Dorhauer. Come worship!
Rev Rich Gamble to preach at National UCC President's installation at Plymouth UCC in Seattle

Rev. John Dorhauer, the new General Minister and President of the UCC, will be installed in three worship services in three different parts of the country over the weekend of

April 15 to 17

.

The last of these services will be in the Pacific Northwest Conference at

3pm

,

Sunday, April 17

, at Plymouth Church in Seattle. The other celebrations are in New York and Chicago.

"The whole of the United Church of Christ is engaged in mission together; and the work of the national setting belongs to us all," said John Dorhauer. "We are literally going coast to coast with this as a way of giving testimony to that shared mission."

Click

HERE

for the full article in United Church News about this weekend of activities.


Gus Wall
- 3/9
Eliza Penick
-3/10
Ruth Little
- 3/21
Connie Voget
- 3/25
Margaret Graham
- 3/28
Here's wishing each of them the happiest of birthdays, from all of us at Keystone UCC!
Keep an eye out here for upcoming Keystone Birthdays!
Pastoral Care & Keystone UCC Hours:

Rich and Lauren can be reached at the Keystone office: (206) 632-6021. This phone is also checked remotely since both Rich and Lauren serve half-time.

Mondays: the church office is closed. Mondays are the day that Rich and Lauren take Sabbath. So while there are several groups that meet throughout the day and evening at Keystone, it may take a day for someone to get back to you, if you call on a

Monday

.

Pastor Rich is available

Tuesday

to

Thursday

mornings and Friday evenings, and holds additional office times on Saturdays and Sundays. Not all of these times will Rich be in the church office. If you want to see him, it is best to make an appointment. Email him at rich.gamble@keystoneseattle.org

Pastor Lauren works on Tuesdays, Thursdays, Fridays and Sundays, and holds office hours each

Thursday

at Keystone. Email her at lauren.cannon@keystoneseattle.org
*****
To submit content for inclusion, email
media
@keystoneseattle.org
, with "KWN" in the Subject line. All content must be received no later than Thursdays at

Noon

, for inclusion the next day's newsletter.
*****