Worship Every Sunday – 10:30am
All Are Welcome!
This Sunday, November 10, 2019
Rev. Rich preaching
Lectionary: read here
Worship leader: Rev. Yuki
(Rev. Lauren off)
Honoring the Saints
Come into community as we remember together the people dear to us that have passed, & honor the gifts of the saints who have gone before us.
Music Leader: Elliot Kraber
Accompaniment: Yigit Kolat
Children's Ministry: Anita
Reader: Jim
Usher: Sandie
Communion: Yuki, Rich.

---
Families:
Children start the morning in worship for opening hymns & taking in the voices of community @ welcome. Once the scripture is read, teacher Anita will lead children down to classroom for the sermon time: a craft, Bible story, & creative play. All ages together.
Anita will usher children back up to sanctuary @ Communion- & they join you for closing hymn!
*Also find the basket of Activity pages & books on the welcome table every week!
Children's Ministry
with Anita – program every Sunday 10 a.m.- 12 p.m. More info at
http://www.keystoneseattle.org/children-youth/
Miss a Sermon? Down at Classroom? Audio Available Online:
Feel free anytime to click on an audio file for a listen
HERE
, and share!

Here is Rev. Mike Denton, from 10/27:
http://www.keystoneseattle.org/listen-to-sermons-now-1
and written here.
---
NEXT WEEK





Sunday, Nov. 17: 10:30 AM worship


Preaching: Rev. Rich
Worship Leader: Rev. Lauren
Lectionary: read here
(Rev. Yuki is off to help Clint's Bremerton church celebrate their 100-year anniversary)

Music Leader: Elliot Kraber
Accompaniment: Yigit Kolat
Children's Ministry: Anita



Reader:

Arlene




Usher:

Lisa


Communion: Lauren, Rich.
Coffee Hour: Barbara
---
Want to know more about how to use social media programs like Facebook, Twitter, or Instagram to share your values, or to let folks know how to advocate for the things they care about? Join us as Yuki takes us through a "Social Media 101" mini-workshop to answer any question you have and to help you start thinking of how to use your digital platforms to do good in the world.
The Climate March was just one Keystone commitment this fall! Our folks are now rolling out ongoing involvement to make school districts 100% clean energy. We are also participating in the monthly People's Song Echo (all ages!) at All Pilgrims on Cap Hill. Next dates: Nov. 20, Dec. 18, Jan. 23.... Talk to Christian to meet up on either of the above!
townsdin@gmail.com
Sharing Life Together: community
Joys, Challenges, Prayers, & News
We celebrated with Lisa Rivera Smith and family @ her election night party on Nov. 5! Congrats to our new School Board member!! Blessings for 2020 & beyond, and the ways your service can begin to ripple & impact, especially on behalf of those who have been advocating to be heard!

We are praying with Nell Townley & family as they train a part time caregiver to help out at Northaven. Thank you for allowing us to bring you doses of the Keystone love!
Nell Townley
Northaven
531 NE 112th St. #503
Seattle, WA 98125
(You are welcome to call the church office if you want Nell's # and email, found in the Directory.)
Contact your new City Council Members!! "Home For Good"
Barb Anderson served as Keystone's intern with Jubilee Justice Leadership Program, at SKCCH.
Thank you Barb & all who worked tirelessly to register voters who were unhoused, before election day!
See our needed next step below:
FESTIVAL OF HOPE PREP REQUEST From the BAKERY TABLE

Hi all you bakers and folks
—It would help me to know who is bringing what and generally the amount.
There's a sign up sheet in the lobby or email margaretgraham3@icloud.com
—If you or a friend can fill in as cashier at the bakery table even for a short time, please let me know days and hours that work. Thanks!

Thank you,
Margaret

margaretgraham3@icloud.com
206-353-1323
Work Party to prep Festival of Hope = our November 20th monthly supper
At Keystone, we've made giving the world a little hope an annual holiday tradition for more than 40 years, and we're doing it again this year. Sign up to fill a volunteer role, from staffing the deli and bakery, or book sale, or fair trade handcrafts! On your break, eat fresh pumpkin pie, and peruse the vintage/ upcycled treasures! Check out the clipboard by the coffee pot near the coffee hour table, or contact: ElizaPenick@yahoo.com.

Next up:
November Work Party: Wednesday November 20. 5:30 - 7 pm: family friendly with dinner!
Flyering to invite neighbors to Festival. Cleaning Learning Center mini kitchen. Cleaning Battson Kitchen. Prepping Book Sale. Sorting & Hauling, beautifying our space! (Doors open at 4:30 pm - so come on the earlier side, if better for your schedule or traffic!)

If you can't make Wed. Nov. 20 suppertime Work Party- then bring your muscle to:
Wed. Nov. 20, 9:30 pm: set up tables.
Thurs. Nov. 21- morning: paper the tables.
Fri. Nov. 22- morning: move book boxes.
Sun. Nov. 24: 3 pm tear down: fold up tables.
And thank you to the great Nov. 3 mailing party crew! & all the good conversation and singing along the way!
Check out all the upcoming in films in each neighborhood listing!
** All events are Open to the Public. Admission is by Donation **
We help communities organize, educate, advocate & build community around social justice documentary film and conversation.
Sunday, Nov. 17, 3:00 p.m.: Pastor Jerry's installation @Seattle Taiwanese Christian Church(STCC), UCC
@Keystone UCC
Ordination time! A grand journey!
Some of you know that Jerry was at the end of the process with the Presbyterian church when STCC called him, and thus he bravely began a whole next process with the UCC.
Jerry-Ninja Chang will be ordained on Sunday, November 17th at 3:00pm at Taiwanese Christian Church (UCC) in Seattle, where he has been called as their Pastor/Director of Ministry. His Master of Divinity degree is from Eden Theological Seminary. All are invited to attend. Invitation.

Our beloved colleague & his family, and our friends at STCC rejoice with us at this, their awaited occasion. Rev. Rich Gamble who has served as an advisor for Jerry, will preach the ordination. Kids will have a story in the worship. There will be a reception afterwards- see you there!
Glance- down- the- Calendar

November:
Nov. 17: Jerry Chang ordination. 3 pm
Nov 20: Work party, supper, flyering neighborhood, family friendly. 5:30-7 pm (Doors 4:30 pm.)
Nov 23: Festival of Hope: 10- 4
Nov. 24: Festival of Hope: 12-3

December:
Wed. Dec. 4- Prophetic Social media class with Rev Yuki. 5:30-7 pm
Thur. Dec. 5- Communities Rising (7-9 p.m.; doors open 6:30 p.m.)
Wed. Dec. 11- Holden Prayer 7 pm
Wed. Dec 18- Holden Prayer 7 pm
Tues. Dec 24- Christmas Eve worship 7 pm
Church metal roof installation- begins November 11, weather permitting!
And Keystone Green Team folks are hard at work, setting up the systems to invite the many good groups and people of our extended community of neighbors & renters & visitors to donate to our installation of solar, as our metal roof goes up! We are starting to visit groups and users of the building, to invite participation, to help donate. Spread the word- donate through our online donations-- thank you team & Christian!
Thursday Nov. 21 @ Noon: submissions: next deadline for Newsletter announcements: to Lauren & Yuki
HOLDEN PRAYER @ KEYSTONE
Elliot Kraber, Music Coordinator
Yigit Kolat, Accompanist
w/Rev. Rich Gamble, Rev. Lauren Cannon, Rev. Yuki Schwartz

Mark your calendars to enjoy December contemplative evening worship services at Keystone UCC.

Holden Prayer is 20-minute candlelit evening service with lots of singing, reflective time, a couple seasonal scriptures, and we exit in silence. Come as you are, for some peaceful contemplation after your day. Bring a friend- all welcome!

Wednesday, December 11, 7-7:30 p.m.
Wednesday, December 18, 7-7:30 p.m.
Holden Village is a Lutheran (and quite welcoming of all) retreat center in the Cascades that started this lovely prayer service. Many of the hymns we sing in Sunday worship (green Gather hymnal) were written by Marty Haugen who once took a sabbatical in the Holden Village in 1986. He composed Holden Evening Prayer while he was there. Its a vespers (evening) service, that is now done in many places for simple contemplative worship. A while back, two Keystone year-long young adult volunteers, Melissa and Eric, brought us this practice.

Come breathe deeply with others at Keystone for one or both of these Wednesday evenings.

AND ...

Following Holden Prayer, Seattle Dances of Universal Peace invite all upstairs to Wednesday Dances, 7:30 pm in the Learning Center.
~~~~~~~~~~~~~~~~~~~~~~~~~~~~~~~~~~~~~~~~~~~~~~~~~~~~~~~~~~~~~~~~~~~~~~~~~~~~~
Tuesday Dec. 24- Christmas Eve worship
Come share this beloved candlelight hour celebrating the Christmas story with poems, and carols, as we worship the coming of the light of Christ.

Children join families in the pews. We close with candlelit silent night.
This Weekend
Nov 10, Dine with Interfaith Leaders Acting for the Common Good
Faith Action Network is hosting its Annual Dinner at the lovely Renton Pavilion Event Center. Barb has organized Keystone to be part of table support, and we invite you to join this time of celebration and learning. Schmoozing begins about 4:30, dinner around 5:15 pm. If you are interested in coming, please chat with Barb!
gepreston@msn.com
Barb is gathering our Keystone UCC table for the FAN Dinner.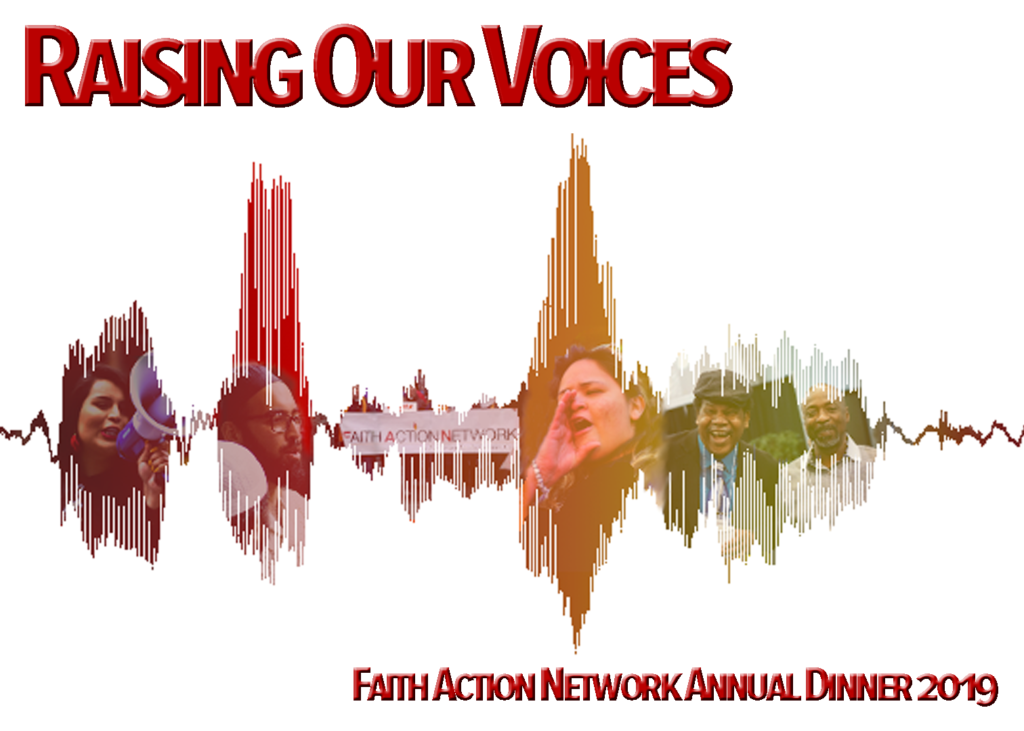 On Sunday, November 10, 2019, Faith Action Network dinner in Renton will also be a live-streamed event in Spokane at The Glover Mansion. Keystone joins FAN to celebrate the victories of the past year, while gathering as faith leaders and advocates from across the state to continue to move forward our work for the common good. Awards go to advocacy leaders (as to Rev. Rich Gamble one year!) and invite our continuing support of this shared mission.
Thursday, 5 Dec, 7P

Our Next

Communities Rising

Event

An Introduction To Drawdown
The website Drawdown.org provides 100 well-researched solutions to climate change. Let's consider implementing these solutions with our family and local community - i.e. a "middle-out" approach, as a complement to a "bottom-up" approach (individual action) and to a "top-down" approach (national political action). Come to our next Communities Rising event to explore these ideas with the newly established Drawdown Seattle group (DrawdownSeattle.org).

This participatory "Introduction To Project Drawdown" involves you with solutions to reverse global warming that encompass the energy we use, the food we eat and the cities we live in. Each of us can explore the vital role we can play in this movement to reverse global warming.

5019 Keystone Place North (Keystone Church)
Fun this November with Children's Ministry: continuing-- making trees "for what are you thankful?"


Also check out these two new books in the Church School Library!
You can help your child enjoy them from the Basket as you pick up a Worship Bulletin.


Christian

- 11/13




Abby

-

11/17


&


Will

-

11/28




Here's wishing them each the happiest of birthdays, from all of us at Keystone UCC! On the last Sunday of the month- we shall have cake at coffee hour

Please let Barb know additions/ omissions!

Keep an eye out here for upcoming Keystone Birthdays!
Wells of Hope: aiding Children of Prisoners in Uganda
Friends, from time to time, Keystone can help amplify a passion of one of our members, as an extension of our commitments, love and justice-work. Many of you know Margaret does some fund raising for this organization in Uganda at Festival of Hope. She says," if you'd Ike to give directly or share the link with others, see site here. & Feel free to talk to me or ask questions. Thanks! Margaret"


We... still need help to take care of the children's feeding, medical, teacher's salaries, transport to take these children to their families for the long holidays, among others. the donation link .
https://mailchi.mp/7d0f3838c122/wells-of-hope-ministries-year-end-campaign-1610273?e=e6c5695d8d


Wells of Hope is a non-profit making Christian Non-Government Organisation and a community based organization(CBO) registered in Uganda .We are driven by compassion and motivated by passion to serve the needs of prisoners and their families with key attention being given to children of prisoners. Children of prisoners are at the heart of what we do as catalysts of change and conduits of hope to the least in the community Visit www.wellsofhope.org
Reaching Keystone UCC Pastoral Staff:

Reach us at your Keystone church office: (206) 632-6021. This phone is also checked remotely since all staff serve part-time.

Pastor Rich is available Tuesday to Thursday mornings and Friday evenings, and holds additional office times on Saturdays and Sundays. (Monday is Sabbath.) Not all of these times will Rich be in the church office. If you want to see him, it is best to make an appointment. Email him at keystone5019@gmail.com

Pastor Lauren is on Sunday thru Thursday (Sabbath = Friday & Saturdays). Email is a great way to line up a meeting time: lauren.cannon@keystoneseattle.org

Pastor Yuki is at church two Sundays a month and is available to meet by appointment (Sabbath = Fridays). Email her at yuki.schwartz@keystoneseattle.org.
*****
To submit content for inclusion, email lauren.cannon
@keystoneseattle.org
All content must be received by Thursdays at Noon, for Friday newsletters.
*****